Categories
Contact Us
Add: Zhengcun Industrial Park, Yaoguan,Wujin,Jiangsu, China.
Tel: +86-138 1367 5270
Fax: +86-519-8835 8806
E-mail: xuhongnan@huatongfloor.net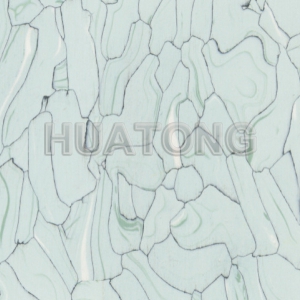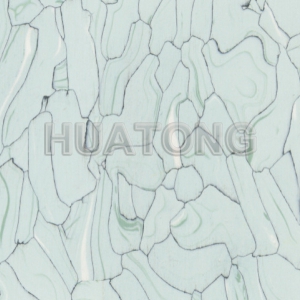 Features of tile
1.Conductivity
●It satisfies the electric resistance requirement of UL 779 & NFPA 99.
●Surface electric resistance: 104-106Ω
●Static decay time:5,000lts to zero 0.23sec.
2.Durability
●Excellent anti-wear,anti-water,and anti-chemical properties.
3.Uniform gauge and color maintenance
4.Anti-load property
●There is no problem with machine movement,carrier vehicles or beds.
5.Permanent conductivity
●Conductive material is distributed evenly in entire tile so that it has permanent conductivity.
6.Non-flammable.
WARRANTY
HUATONG CO,.Ltd. warrants, for a period of one(1) year after purchase, that its products are free from defects in materials and workmanship,and further warrants,for period of five(5) years after installation that when installed and maintained in accordance with procedures recommended by HUATONG CO,. Ltd
THESE WARRANTIES DO NOT COVER (1)workmanship of installation2) dissatisfaction,problems or damage due to installation or maintenance other than as recommended By HUATONG CO,. Available from your dealer or by writing HUATONG CO,. Lte.,Customer Services Team.);(3)Ltd.(Recommended installation and maintenance instructions are reduction in gloss from use; (4)damage due to accidents,gouges,scuffs,scratches or indentations;or (5)dissatisfaction,problems or damage due to irregularities caused by subfloor,including but not limited to moisture,alkali or hydrostatic,pressure in subfloor.
THESE WARRANTIES ARE EXPRESSLY IN LIEU OF ANY OTHER WARRANTIES,EXPRESS OR IMPLIED,INCLUDING BUT NOT LIMITED TO,ANY IMPLIED WARRANTY OF MERCHANTABILITY OR FITNESS FOR A PARTICULAR PURPOSE.
INSTALLATION
HUATONG Conductive tile and Static-Dissipative tile should be installed on sub floors that are leveled ,smooth and free of cracks.Residual humidity should be under 2.5% tested with the CM Dumb test.
Tiles,adhesive and installation site should reach a temperature of at least 18 at least 24 hours before installation.Not necessary is to apply copper strip on subfloor use a good quality conductive adhesive under 105 Ohmto glue the tiles.
Welding is only recommended in wet areas,cleanroom application and Operating theatres.For further details on installation methods ,please ask us.
CARE AND MAINTENANCE
Due to its non-porous surface HUATONG Conductive tile and Static-Dissipative tile has a surface from which soil and grime can be removed.As with any floor,lighter colors show soil more readily than darker colors and therefore require more frequent and thorough cleaning.
Clean floor by machine-scrubbing with a good neutral detergent,followed by clear water rinsing.Lightly soiled floors may be damp mopped but also should be periodically Hmachine,synthetic stripping pad and a commercial stripping solution.Clear water rinsing is necessary after any scrubbing or stripping operation to remove all cleaner residue.
Flooring should be maintained by spray-buffing.This procedure produces a moderate to high gloss and provides additional protection from marking and scuffing.
Waxes or floor finishes should NOT be used on HUATONG Conductive tile and Static-Dissipative tile except in a spray-buffing procedure.The regular appilcation of a wax or floor finish will build up an insulating film on the floor.
If a high-gloss "wet look"is desired,it is advisable to use a high speed burning machine(750RPM`s or more).
For detailed information ,please ask us.
QUALITY CONTROL/TECHNICAL ASSISTANCE
1)Test for conductivity throughout various stages of production and before being released.
2)Test each batch of conductive adhesive for electrical resistance before shipment.
3)HUATONG CO.,LTD sales representative are available to provide technical assistance in evaluation of on site installation conditions or to review actual installation techniques.
Your Name:

Your Phone Number:

Note:

HTML is not translated!